Activities suitable for ages 5 years and older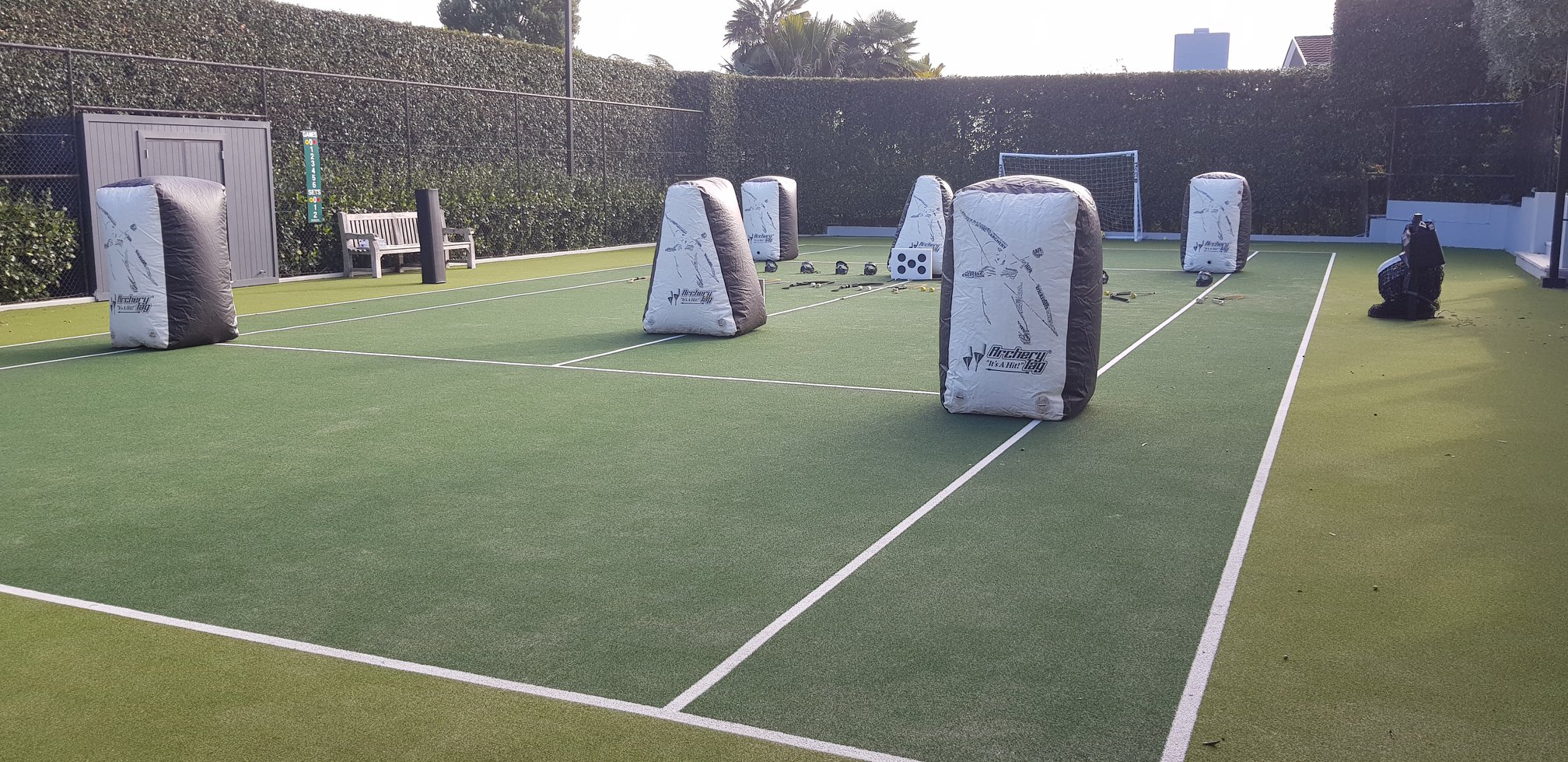 Activities designed for both indoor and outdoor play
Activities great for corporate groups and parties
Archery War
Arrow War (aka Arrow Tag) is an exciting new sport which combines the intensity and excitement of dodgeball and paintball while using the skill-set of archery. Using soft foam-tipped arrows, they leave no bruising or marks, making it fun and safe!
Archery War
Two teams battle to be the first team to knock out all the centres of their opposing team's 5-spot target.
Dart War
Dart Wars is an activity involving Nerf Guns or better known as Nerf Wars. Have an all-out Nerf gun battle!
Minimal Pain, Maximum Fun!
Other than the arrows, this sport is a no-contact sport and each team will respectively stay in their designated area. Our operators will ensure that all health and safety measures are carried through so that you and your friends can enjoy carefree.
Players experience virtually no pain when "tagged" by the arrow. The impact of the foam-tipped arrow is best described as being hit by a low-speed tennis ball.
"Awesome game guys! Really loved shooting my friends and get that adrenaline pumping through the veins haha! Thanks to your staff members too!"
"Awesome game guys! Really loved shooting my friends and get that adrenaline pumping through the veins haha! Thanks to your staff members too!"